Join us in-person or on Zoom!
Presented by: Valley Community Development
Join Jeff Hutchins of Hometown Mortgage, along with other real estate professionals, in this certified course recognized by Massachusetts Housing Partnership and MassHousing. This workshop will help you qualify for special mortgage products, provide tips to improve your credit, and prepare you as you approach this important life decision.
DATE: June 6, June 7, and June 13
TIME: 6:00 p.m. – 9:00 p.m.
PLACE: 7 Campus Lane, Easthampton, MA 01027
REGISTRATION*: $50 for two adults in the same household.
*Pre-registration is required. Registration is nonrefundable and attendance is required at all three sessions.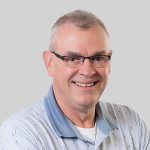 Jeff Hutchins
Mortgage Loan Originator
NMLS# 1100131
jhutchins@hfgmortgage.com
413.320.1217